You'll always know what's going on with our organization.
Just bookmark this page and check back often for the latest programs and events.
Pearls, Pumps, & Purses Campaign Against Domestic Violence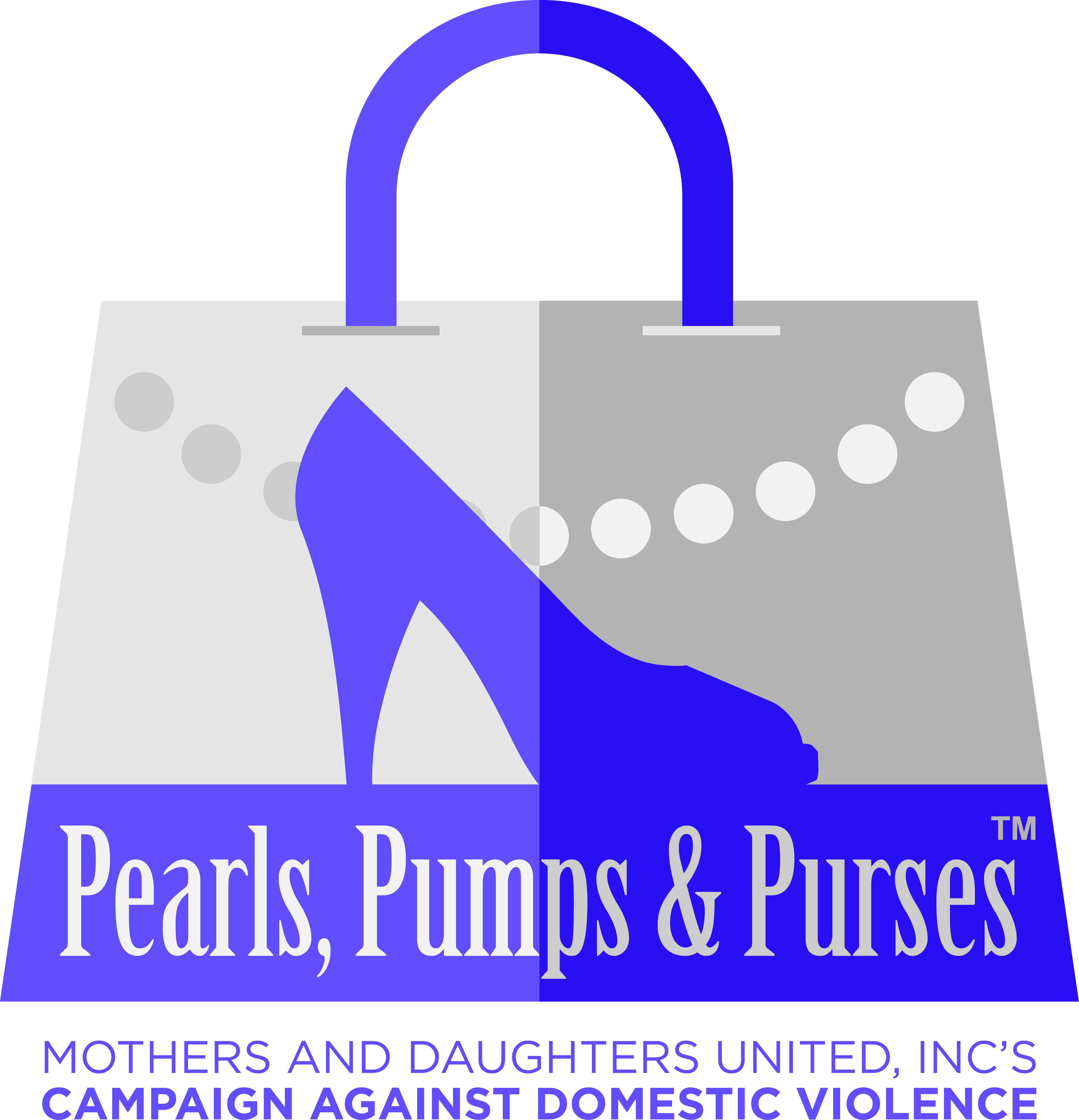 October is Domestic Violence Awareness Month. The National Coalition Against Domestic Violence reports that 1 in 3 women and 1 in 4 men suffer from domestic violence in the State of Ohio. They define domestic violence as the willful intimidation, physical assault, battery, sexual assault, and/or other abusive behavior as part of a systematic pattern of POWER and CONTROL perpetrated by one intimate partner against another.It includes PHYSICAL VIOLENCE, SEXUAL VIOLENCE, THREATS, AND EMOTIONAL ABUSE. DO NOT listen to people who say "they didn't put their hands on you" and have you believe you are not in an abusive relationship. If they are emotionally abusive, playing mind games, being manipulative and lying, these are also forms of domestic violence.
Mothers and Daughters United, Inc's annual "Pearls, Pumps, & Purses Campaign Against Domestic Violence is asking you to take 5 (minutes) to donate $5. The contributions raised will provide grants to cover the cost of security measures for victims of domestic violence. You can pledge your support at www.mothersanddaughtersunitedinc.org and click on the donate button. You can send a check payable to Mothers and Daughters United, Inc to P.O. Box 24674 Huber Heights, OH 45424. If you are a survivor or you know someone who has been affected by domestic violence, please take 5 to donate to this worthy cause. We believe you are more valuable than Pearls, the Pumps represent stepping out of an abusive relationship, & the Purse represent financial security. I have spoken to so many women recently who have shared their experiences with me and I have shared mine with them. We have to support each other. Thanks for your support! If you need help please contact the National Domestic Violence Hotline 1-800-799-SAFE (7233) or online at DomesticShelters.org
Women of Honor Military Luncheon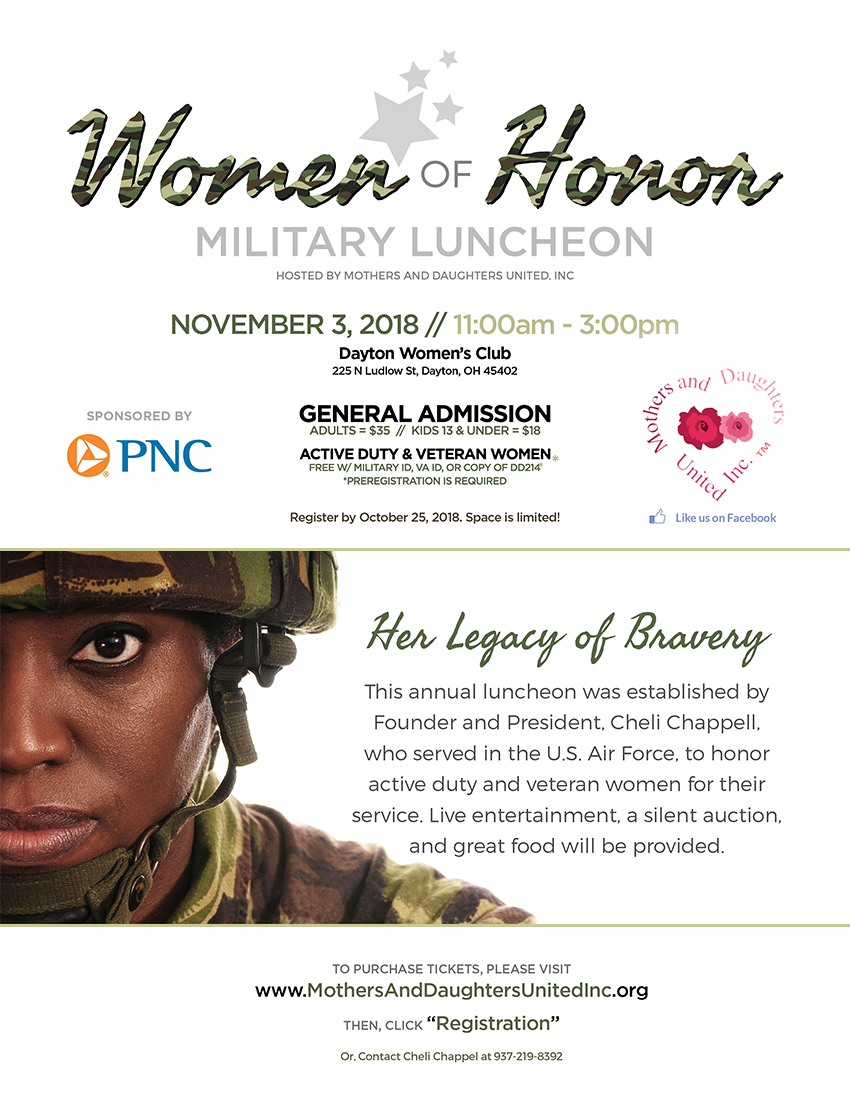 Join us for our Women of Honor Military Luncheon located at 225 N Ludlow St Dayton, OH 45402. This event celebrates our active duty and veteran women for their service to our country. We would like to thank PNC Financial for their sponsorship for this event.